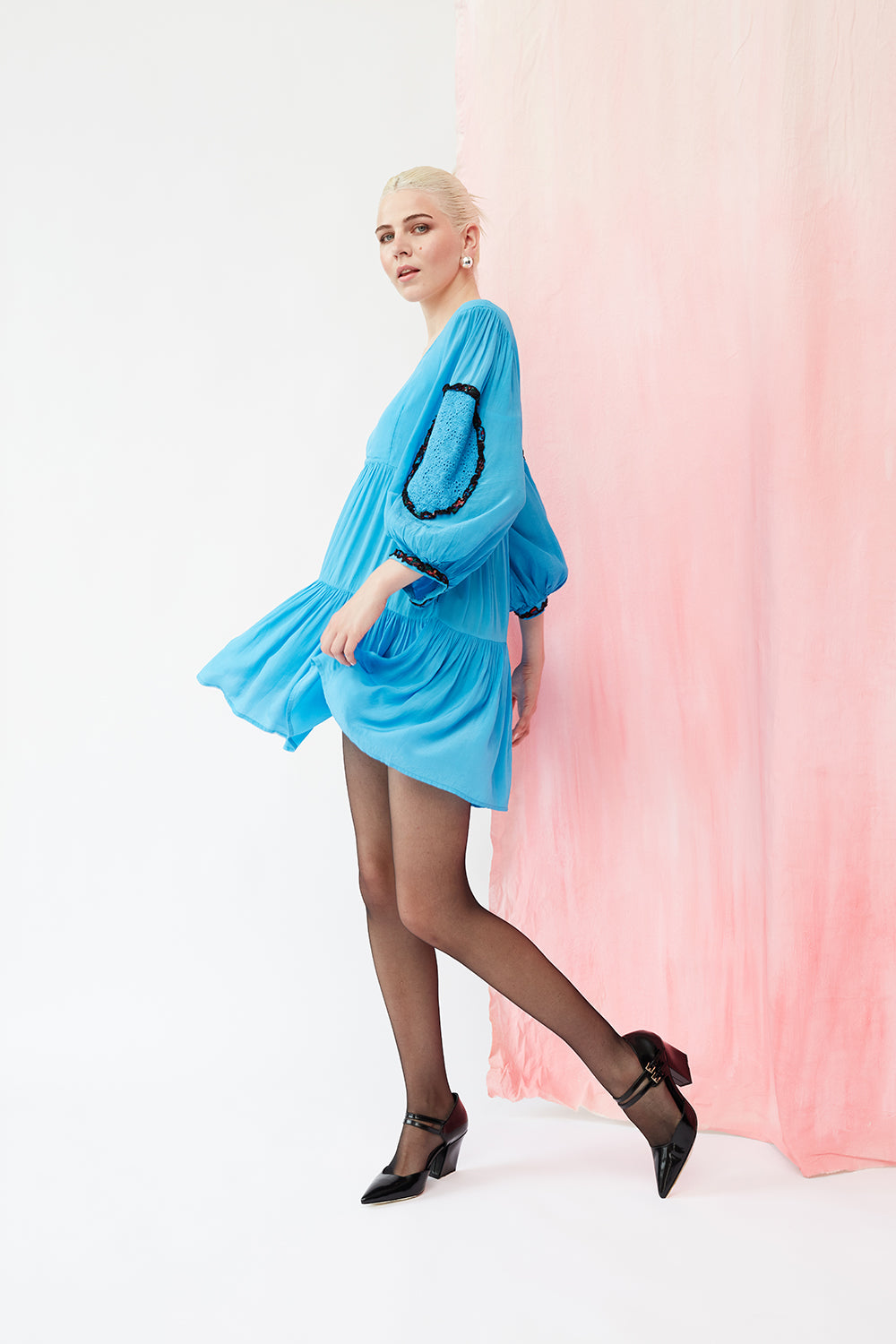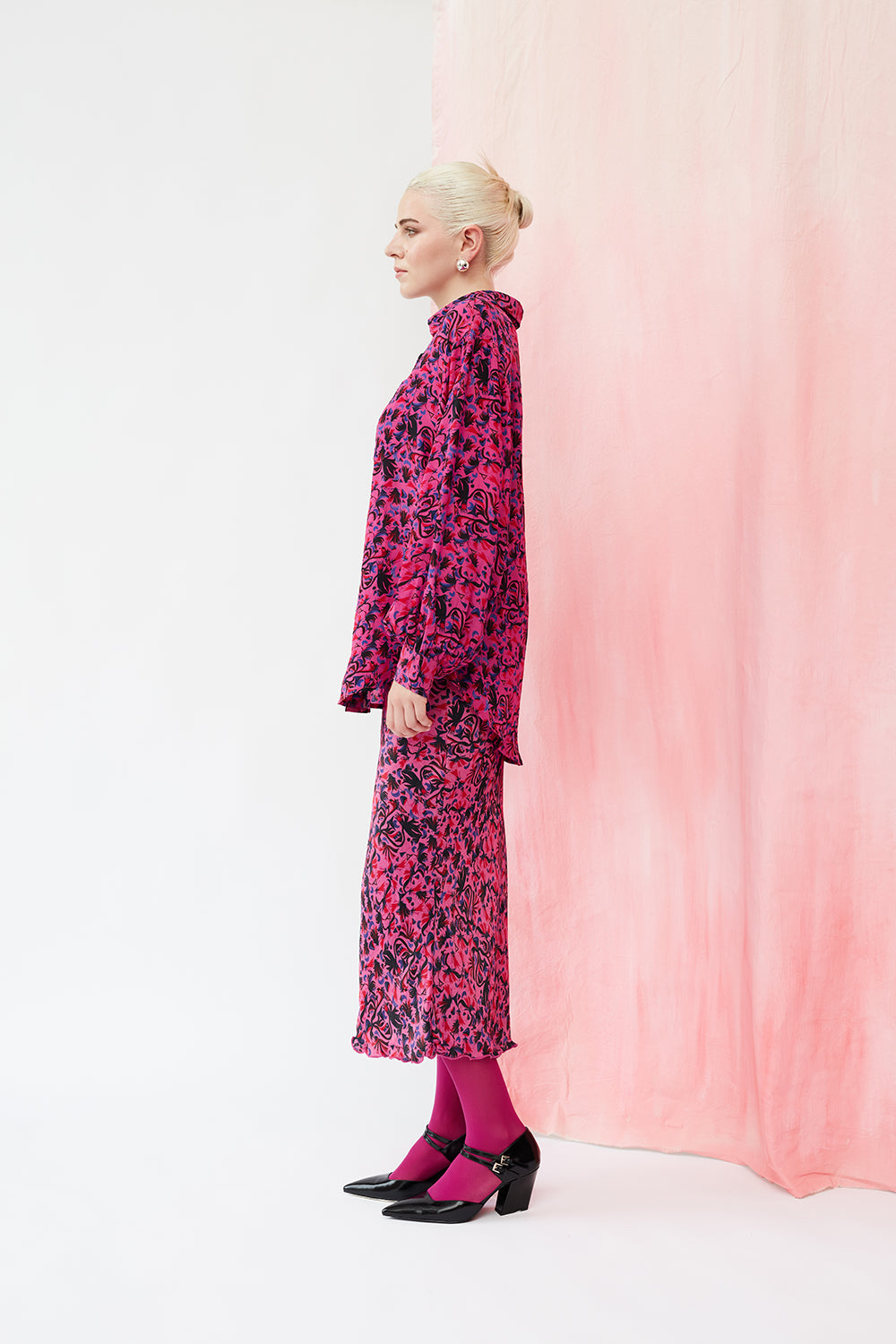 Dancing with Wild Roses 🌹
This fantasy floral collection is inspired by nostalgia for 1970s interior wallpaper prints, decorative stencil artwork, upholstery fabrics and the work of Celia Birtwell along with our ongoing love of folk-inspired florals. 
Each piece is a love letter to the colour-drenched nostalgia of the 1970's, with an air of contemporary luxury.Imagine the intricate details of interior wallpaper prints, the mesmerising art of decorative stencils, and upholstery fabrics that narrate stories, all meticulously sewn into our designs which are always created with a focus on sustainability.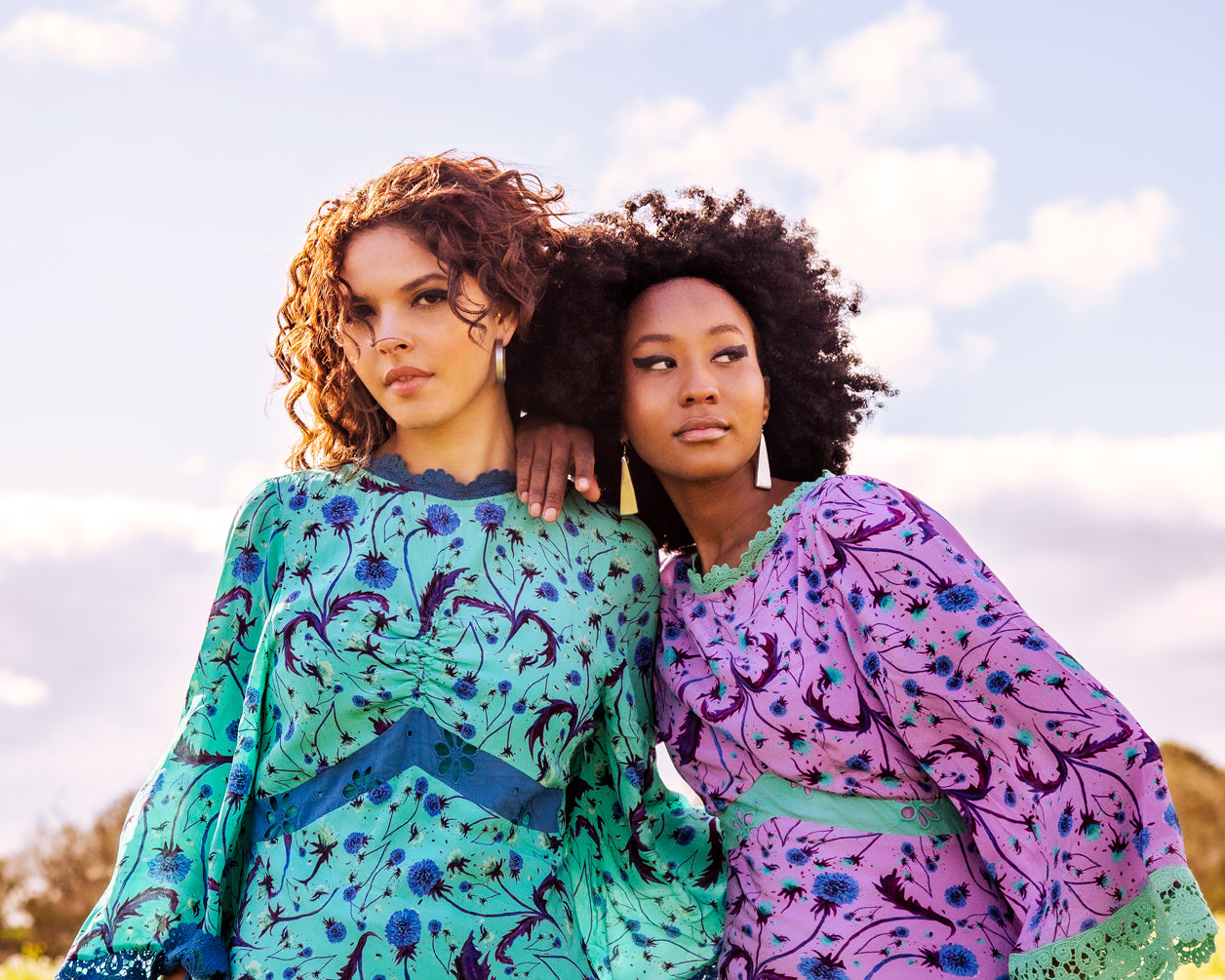 Slow fashion, made for Ferifolk
Float away in beautiful vintage inspired FéRí pieces. Vibrant and optimistic collections designed in Ireland sustainably made using luxurious natural and organic fabrics with hand-painted imaginary-folk prints by founder Faye Anna Rochford
The FéRí Story
'The concept for FéRí came from a love of making things combined with a desire to create and own unique and beautiful clothes.
I have always been a keen collector of vintage fabrics, clothes and trinkets. I am interested in the story associated with pre-loved treasures, they have been a constant source of inspiration in my career and life.
I grew up on a farm where I was surrounded by antiques, salvaged and re-purposed furniture so the importance of being creative and resourceful are values that were instilled in me and my sisters from a young age and reflected in my designs today.
Responsible fashion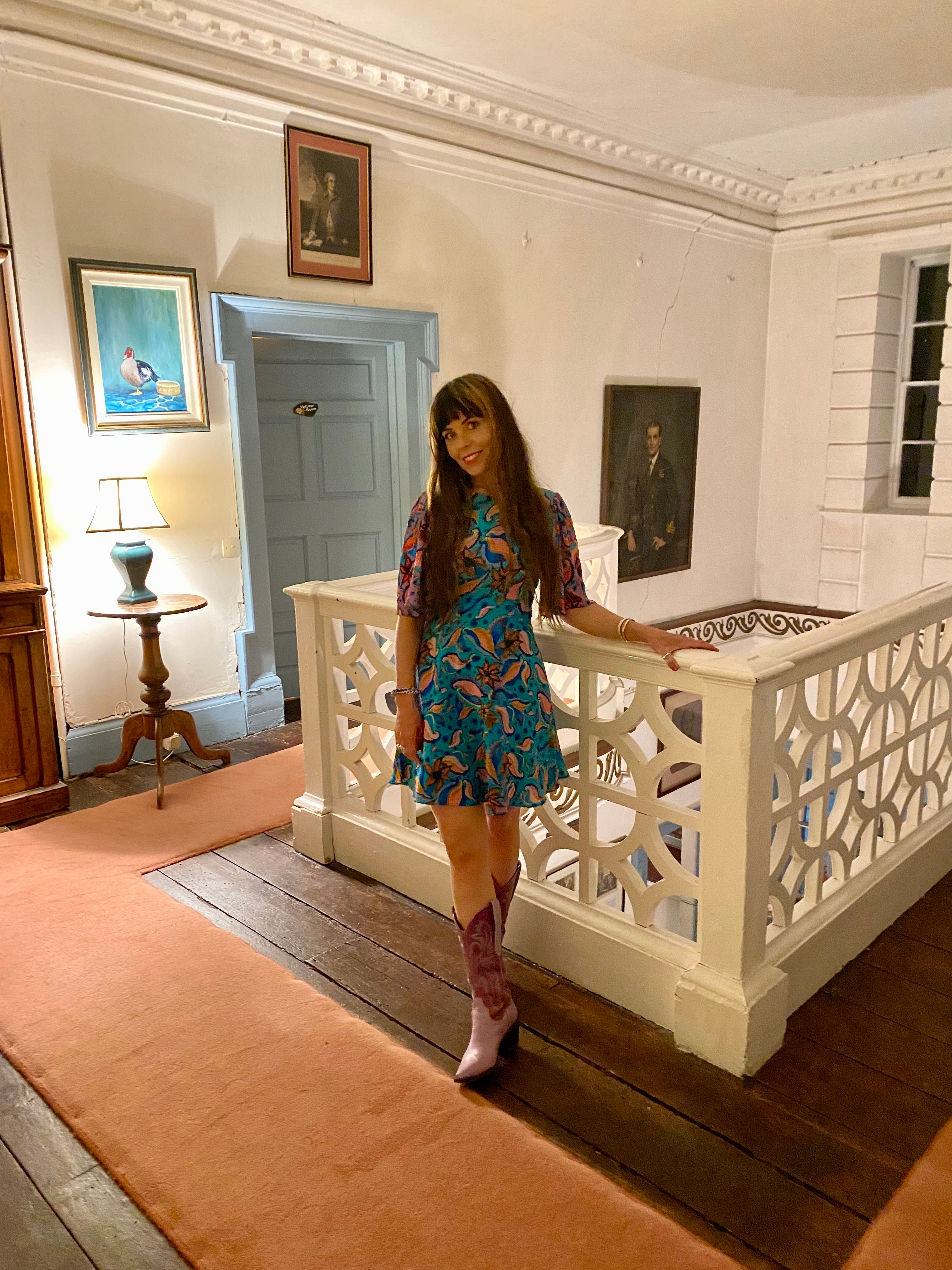 Our design process
I believe in responsible design and we are committed to being transparent in the decisions we make across our brand.  FéRí collections are designed in an array of colourful prints and embroideries which I hand-paint and draw in the studio in Wexford.
Every piece is made using natural certified organic fabrics or dead-stock  and re-purposed textiles.The collections are hand-made in small batch quantities both locally in Ireland and with a certified manufacturer in India.
Our fabrics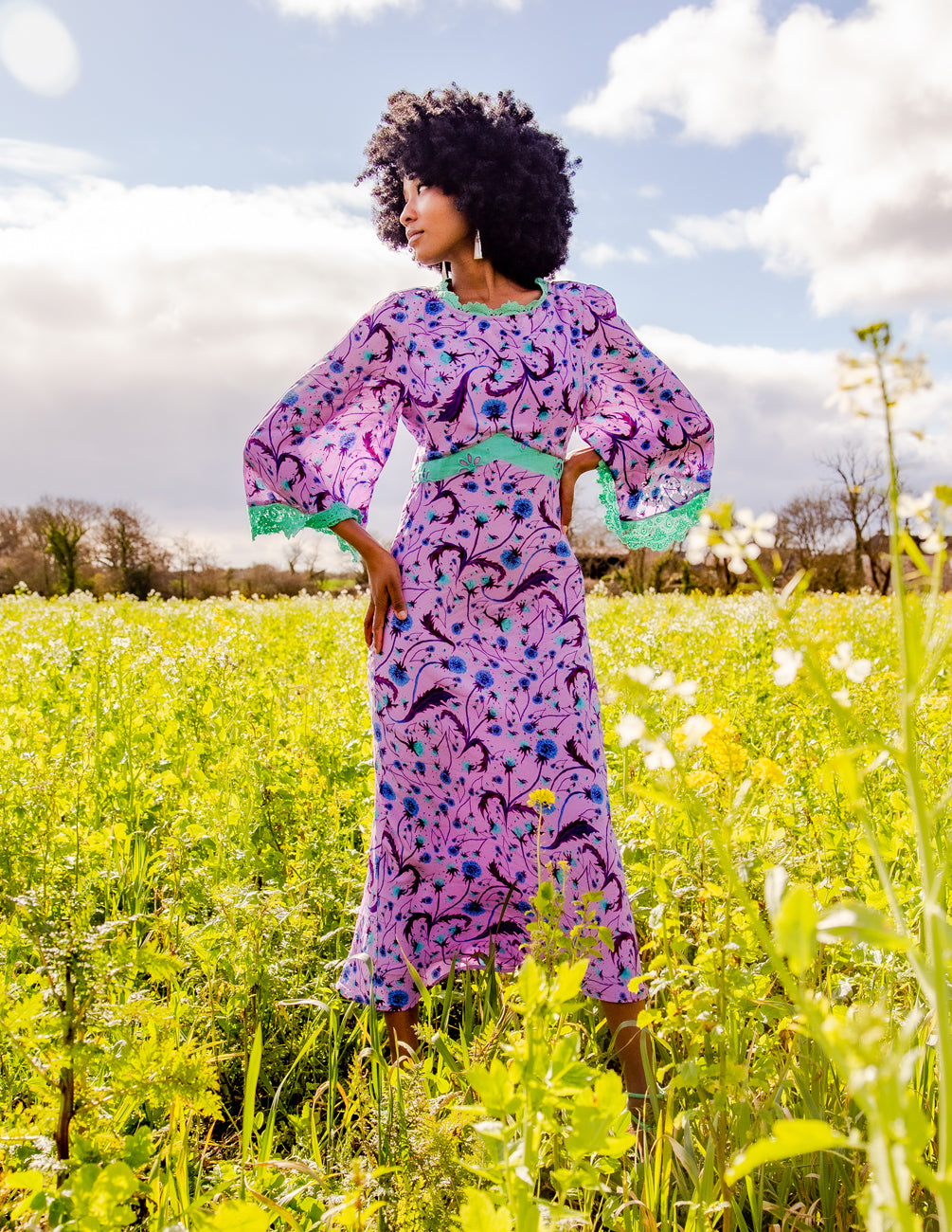 Wear. Care. Mend. Lend.
FéRí pieces capture the energy of old and new. We design for like-minded folk  who want clothes they truly love and have an emotional connection to. 
They have a desire to take care of their FéRí pieces and cherish them  with a view to eventually passing them on and continuing their story.